What Makes Us Unique
Okay, here's our secret:  We listen to our customers.  We don't just say our current turnaround time for repairs is 2-3 weeks, it actually is.  All year 'round. 
We have large shops with trailer-high loading docks to support high volume work.  When we run out of space, we get more space (stay tuned for announcements on future facility additions!). 
We believe quality repairs are table stakes, which is unexpectedly rare in the industry.  When we need more technicians, we hire them and make sure they have adequate support and supervision so that quality is maintained. 
We support our customers with innovative technology and industry-leading logistical support. 
We are doing our part – and are helping our industry partners do their part – to reduce the impact of the outdoor soft goods industry on the planet.  Ask us how we are walking the walk….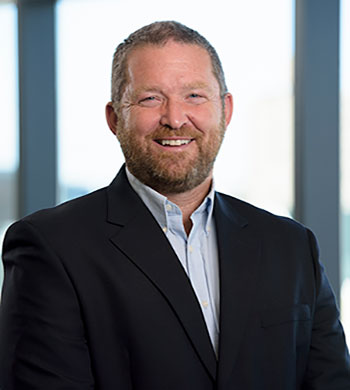 Russell McPherson
Russell is our founder and CCBW (Chief Cook and Bottle Washer). He plays a very active role in guiding Gear re-Store's identity and growth as he is able to call upon his diverse range of career and life experiences. Russell earned his Bachelor of Commerce from the University of Manitoba, went on to complete a Master of Business Administration from Queen's University, and then completed his training and was a Certified Management Accountant from October, 1991 to September, 2018.
Russell has direct experience with companies large and small, private and public, and in a variety of industries, but eventually his passion for innovation and business collided with his love for the outdoors, and so began Gear re-Store. Russell is actively involved with family and community and enjoys hiking, camping in the mountains, trying to figure out how to grow tomatoes, and tinkering with his electronic accordion with MIDI setup (ask, but only if you really want to know!)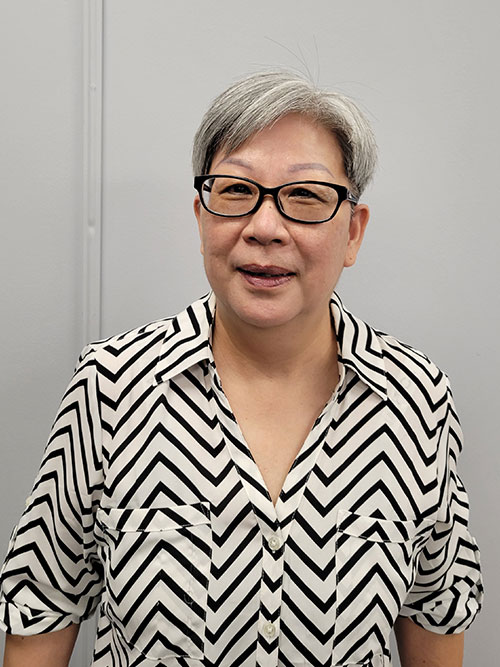 Jennifer (Jen) Chiu, Canada Repair Supervisor
Shortly after immigrating to Canada from Hong Kong, Jen began her professional journey at Sun Ice during a time of substantial growth and success for that company.  Jen became Production and Purchasing Supervisor, responsible for up to 65 production employees, during Sun Ice's production of outerwear for the 1988 Calgary Winter Olympics.
Later, Jen began her own business, Bingo Garment Manufacturing, where she produced for premium accounts such as Nike and Lululemon.  She then transitioned to Gear re-Store, where she has been guiding consumer warranty repairs, resort repairs, and light manufacturing activity at our Calgary shop since 2015.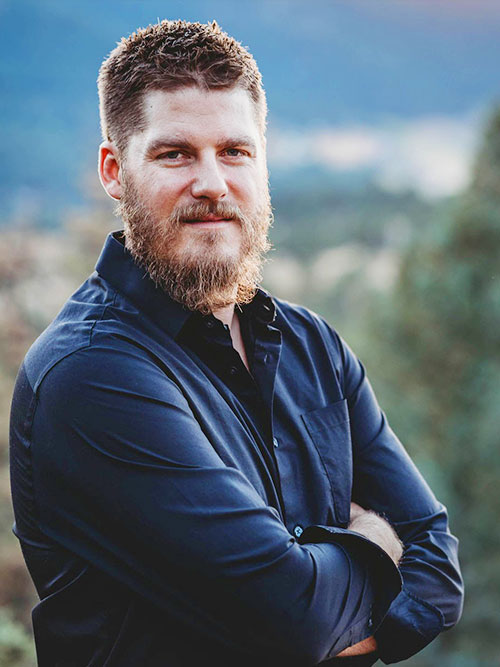 Kyle Warden, General Manager, U.S. Operations
Kyle is the General Manager of U.S Operations for Gear re-Store based in Denver, CO. He is a Colorado native who graduated from Colorado State University.  He has an extensive background in business management with top retailers, such as Columbia Sportswear, Tommy Hilfiger and Dick's Sporting Goods. He specialized in new store, market, and concept openings.  Kyle also founded and operated a baseball training and development company in Northern Colorado and in Gulf Coast Florida for 7 years.
Kyle is a customer-first businessman with a strong focus on quality of product and relationships.  He enjoys spending time hiking, camping, hunting, and fishing with family and friends in Colorado's great outdoors.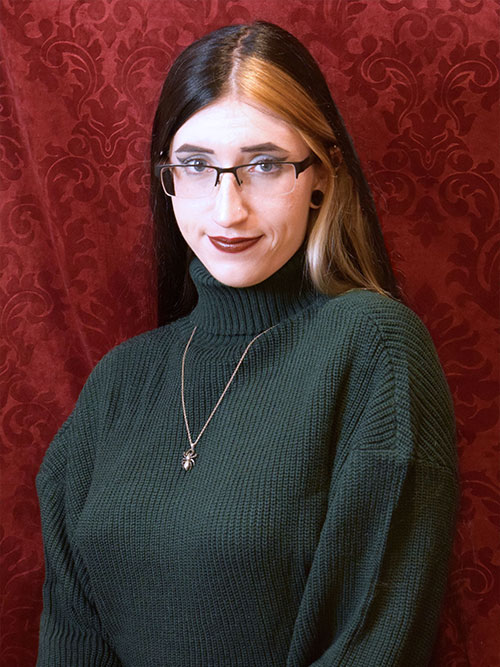 Haley Long, Colorado Repair Supervisor
Haley began her love of sewing from an early age starting with simple construction and sewing skills she learned from her grandmother. Fast forward to 2018, she graduated with honors from Rocky Mountain College of Art and Design with a bachelors in fashion design. This experience alone fueled her creativity and expanded her knowledge of garment construction, fitting, material handling and or course, design. She was featured in Voyage Denver's online magazine and showcased numerous collections at Denver's Unique Week of Fashion, as well as showing in Red Ball and Carbondale's Green is the New Black. She completed her internship at Dillard's where she learned general management, sales and team leadership adroitness earning her December's Employee of the Month. Haley strongly believes in slow fashion and sustainability within the industry and loves extending the life of garments.  
An Alabama native, she enjoys designing and printing 3D accessories, pattern drafting and sewing. She also loves spending time with her family, doggo, and many pet invertebrates.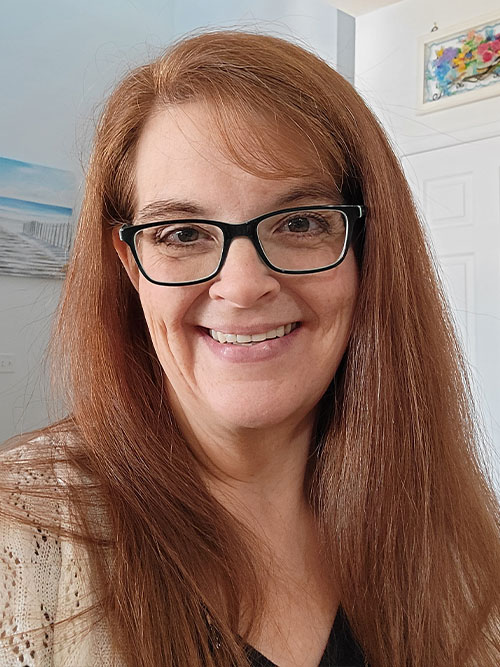 Nicole Harris, Sustainability Champion, Thornton, CO
Nicole has been working in the sewing and embroidery industry for 24 years. She was taught to sew at the age of 7 and her passion for creating and repairing garments has been growing ever since. Her experiences in garment and accessory construction, patterning, digitizing designs and logos and garment alterations has helped her settle into her role as sustainability champion at Gear re-Store.
Nicole has sewn everything from Civil War reenactment uniforms, costumes, wedding dresses, quilts, children's and babies' clothes, adult clothing, bags and backpacks and special prototype projects. Upcycling, repurposing and recycling have always been a major focus in her life and career.
Nicole was raised in Arvada, Colorado.  She spends her time off work with her husband and family. Nicole is the Mom of 3 boys.  She enjoys movies and traveling and (big surprise) sewing!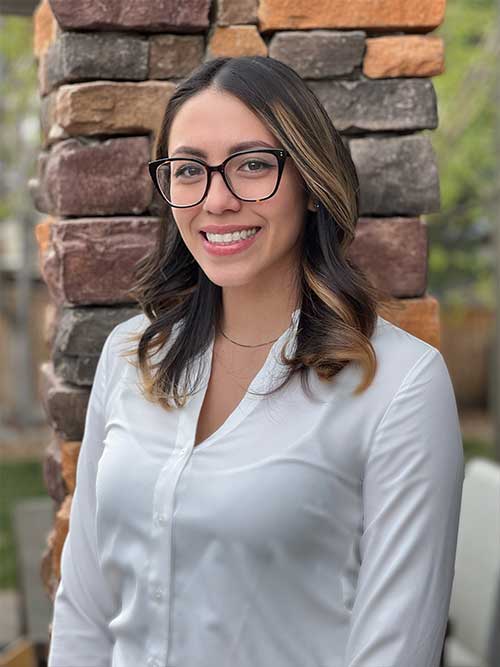 Angelica Gonzales-Ramirez,
Colorado Repair Supervisor
Angelica Gonzales started working with Gear re-Store as a seamstress. She learned basic sewing techniques from her mother growing up. Over the years she began reconstructing and recreating clothes from scrap fabric and thrifted clothing which helped her understand the construction of different garments. She has sound knowledge of various fabrics, sewing techniques, patterning, and construction. Angelica studied Entrepreneurship at Metropolitan State University. As the Colorado Repair Supervisor, she plays an important role in the communication with customers and partners. In her experience with Gear re-Store she has learned the importance of understanding the customers' needs and understanding the parts and materials that make an outdoor garment. Her goal is to help customers understand the importance of reviving the life of a garment to reduce the number of garments that end up in landfills. 
Born and raised in Colorado, Angelica loves spending her time with her dog and partner, off-roading and camping. When she's not in the mountains she spends her time sewing and sharing her love for sustainable fashion by managing an online thrift shop.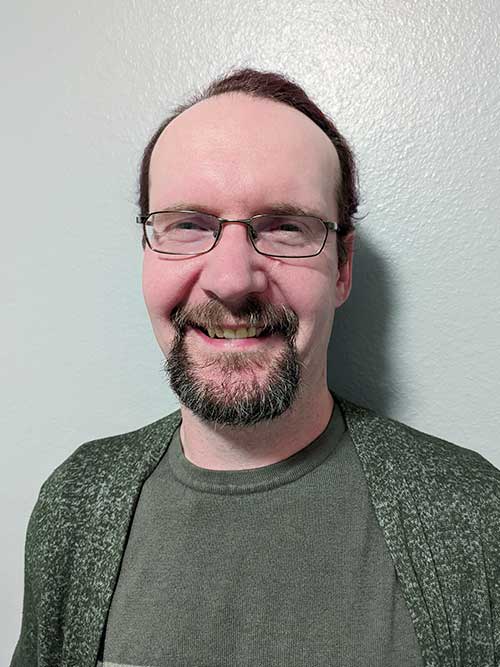 Mark Maher,
Head Canada Goose Wrangler
"Jack of all trades, master of none; but better than a master of one" is how Mark found his way into the warranty repair industry. His commitment to the environment, sustainability, and right to repair make him a perfect fit for Gear re-Store. Mark has initiated recycling programs at multiple past employers and volunteer programs. Mark is always thinking of ways to reduce waste and re-use resources whenever possible.  His experience in event planning, project management, and costume making made him a great fit for Head Canada Goose Wrangler. Mark came to Gear re-Store by way of Cubic Dissection, a small puzzle making company where he managed the shipping and receiving department. 
Mark is an avid camper and often finds himself living in extreme climates and weather patterns. Mark also has a passion for music as he is working on producing dance music and still performs as a DJ when the opportunity arises. 
"Work like you don't need the money, love like you have never been hurt, and dance like no one is watching!" – Unknown/debated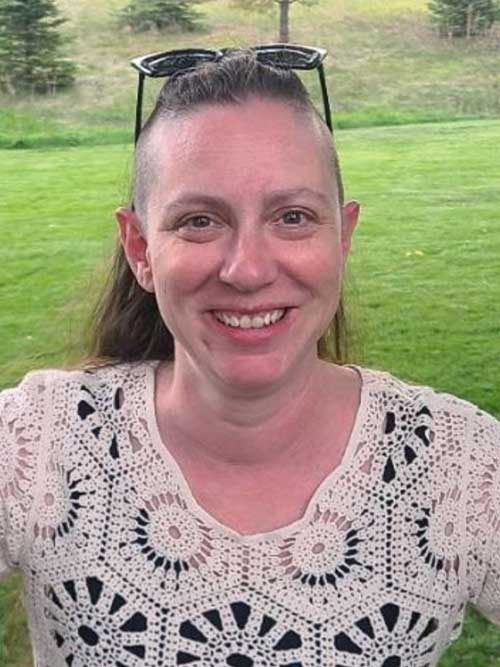 Esme Iglarsh,
Site Supervisor, Philadelphia
Esme is our East Coast-Philadelphia based Site Supervisor. She has worked in the sewing and design industry for over 15 years. She started with a degree in Visual Arts from Antioch College and followed with a more focused degree in Fashion Design from Jefferson University in Philadelphia. She fell in love with Philadelphia and decided to make it her home. She began as an urban menswear designer and continued creating everything from licensed costumes for mass distribution and stage productions, as well as bridal gowns to leather handbags. Her flexibility and broad range of experiences makes her a great match for our location in Philadelphia.
Esme spends her time off with her two dogs. She enjoys working on her home and upcycling everything from clothing to electronics to create works of art. She has used her love of plant as inspiration for building large scale planters out of material waste from local manufacturers.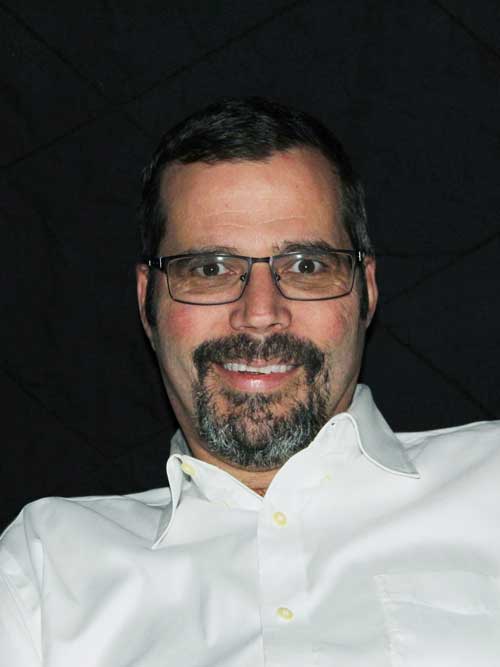 Jeff Kimmel
Jeff Kimmel is the developer of Gear re-Store's RFID technology, GEAR TRACER. He is a proven leader in developing and bringing new products to market. Jeff developed extensive entrepreneurial skills while working for the company HCSS. There he developed experience working with all key stakeholders, including prospects, to bring multiple products to market successfully. His innovative and keen business mind led him to develop the RFID software that is now an integral part of Gear re-Store.